Regardless if you live in a smoke-friendly household, ashtrays can be inconspicuously chic decor items that add a spark of personality to your humble abode. And while some are overtly designed for traditional smoking purposes, more subtle iterations can double (and triple) as statement art pieces or decorative trays to hold loose change, keys, and jewelry. Best of all, these eclectic complements come in all shapes and sizes—from modern designs by contemporary artists and local artisans to collectible porcelains resold by vintage dealers. So whether you're buying for their intended use, curating your own personal gallery, or have some bare shelves in need of a serious facelift, we've rounded up some of the best-looking ashtrays both smokers and nonsmokers alike can mutually appreciate.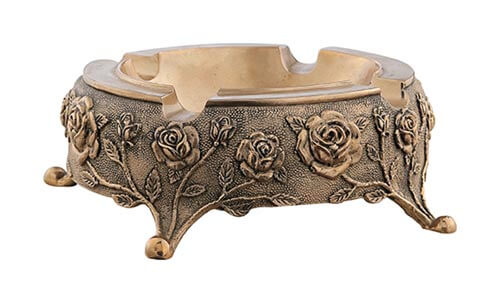 1. Classical Brass Ashtray
It is a solid brass ashtray,classical style.Lost wax artware,antique brass color,not easy to oxidizing and changing color.Can be for European and American style decor use.
2. Modern Marble Ashtray
It is a simple ashtray made by brass and marble.Original brass color with white marble,can be black marble or jade stone.It is easy to pour cigarette ash,the fish brass cover is movable,so just clean it with inside marble will be ok.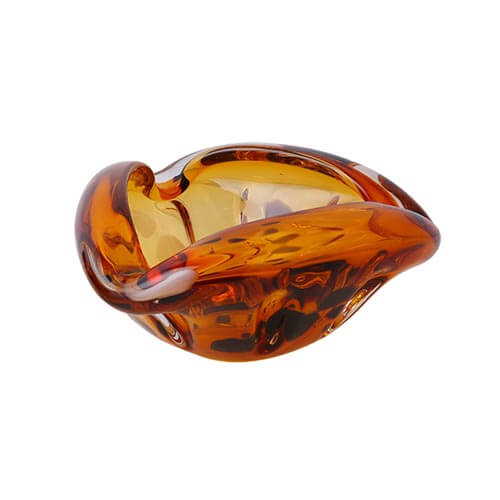 3. Modern Glass Ashtray
This is a crystal glass ashtray in amber color.It is not so big and very thick material with an elegant shape, a simple style but with design details.Easy to clean,can be washed by water.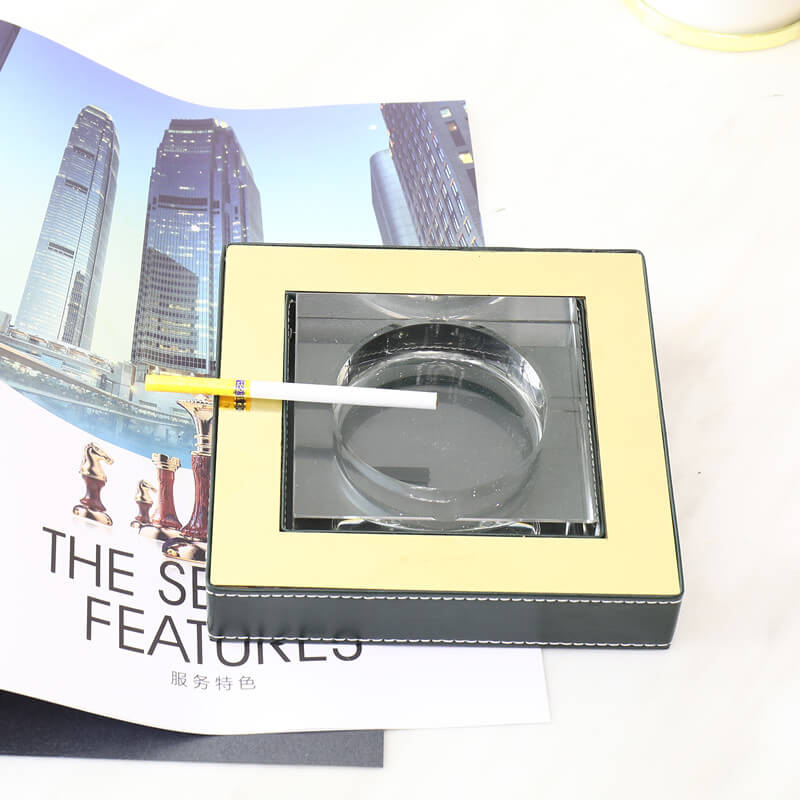 4. Modern Leather Ashtray
A simple square leather ashtray made by gold color iron material wrapped by green leather with very detailed sewing.Inside is a crystal ashtray,can be taken out,so easy to clean with water.
5. Elegant Crystal Ashtray
A very nice ashtray,made by brass sea horse base with a detailed-cut crystal ashtray,sea horse is absolutely as original,carved 100% same as it is.The crystal is so transparent,no obvious impurity.A high grade ashtray no matter for modern or classic life.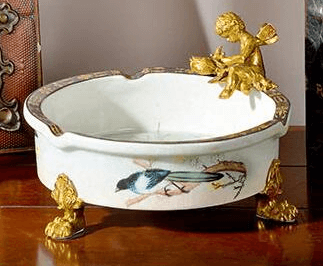 6. Antique Ceramic Ashtray
Look,it is so high level of appearance for this ceramic brass ashtray.White part with photos is made by ceramic,the others are made by solid lost wax.So good for American and European style decor.
7. Stainless Steel Ashtray
The layered ashtray is made by stainless steel in gold color.It is completely a funny modern life for a characteristic lifestyle.
8. Irregular Ashtray
An Irregular ashtray is coming,with brass top,a contracted but not simple design.It is not so heavy  but enough weight,not easy to move.It deserves.
9. Blue Ashtray
This blue part is made of beautiful marble.It is heavy and weighed base,can be a insightful attractive when put in the living room or restroom.
10. Classical European Ashtray
This is a complete classical ashtray so good for decor in European style.All the elements are for classical,and the crystal inside is highly coincide with the outer brass base.