Candle holders are definitely great decorations!It is a device for holding candles, perfect for all kinds of candles.It can not only play a decorative role, but also create a romantic and warm atmosphere.Most of them are portable and can keep them anywhere at home.So how would you recommend decorative candlesticks to your guests?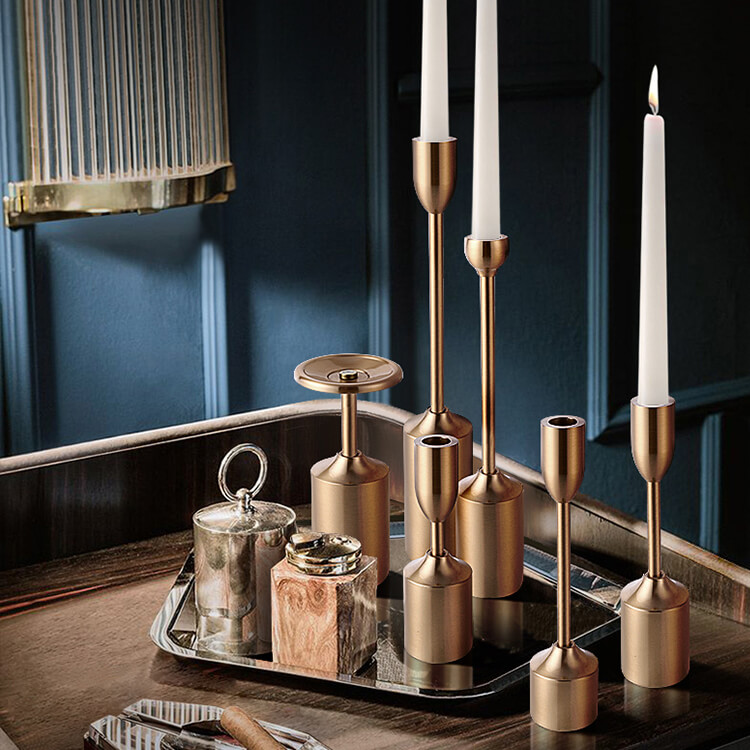 First of all, you need to know the purpose of the guest.Is it for hotels, restaurants, bars, or home improvement?Is it for hotels, restaurants, bars, or home improvement?Candlestick can be divided into wood candlestick,glass candlestick, crystal candlestick, ceramic candlestick, iron candlestick, brass candlestick etc.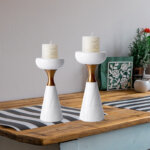 For example, glass or crystal candlestick can be chosen in western restaurant, highlighting its fashionable European style, crystal can create a romantic atmosphere.The quaint hotel restaurant can choose wooden candlesticks, which can be perfectly matched with the whole style.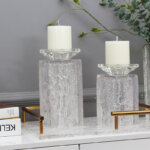 If it is for home decoration, your guest wants to bring some new design elements into the space he uses through the candlestick, and must consider the overall aesthetic.Iron and copper candlesticks are easy for dust, non-breakable and work well with any style of home improvement.Glass and crystal candlesticks are fragile, and there are many styles.Wooden candlestick color is relatively single, but not easily broken, easy to clean, storage time is longer.